TOURISM | SIEGE SITE | ACCOMMODATION | ATTRACTIONS | FOOD
Welcome to the page of Byrne country food. In this section, Joe Online, will direct you to the best eats in the whole of the Byrne Country. Enjoy.
The Glenrowan Hotel, Glenrowan, Victoria
The Glenrowan Hotel, which is situated on Gladstone street, offers the finest hospitality in true bush pub style. Mea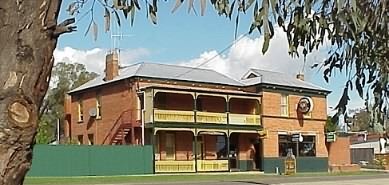 ls are designed for a real appetite offering lunch daily and dinner is available all week, the relaxed atmosphere, this is a great place to wind down, with the fair dinkum aussie foods. Situated in Gladstone street being Glenrowan's main tourist strip. Joe Online's rating is: Best place to eat in Glenrowan by a country mile.
----------------------.
UNDER CONSTRUCTION