July 2002 Joe Online has WON the Diamond web awards.
Is Joe Online your favourite website or, do you just think we deserve a vote, either way, please lend Joe Online a helping hand, and help make us the diamond web awards winner! Even knowing Joe Online has hit level one, please continue to vote for Joe Online so I can hit level two!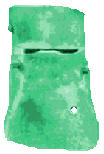 September 2002 Joe Online family friendly website award.
September 2002, Joe Online, recognised as a family Friendly website in their email they wrote:
"Congratulations! The link you submitted to FamilyFriendlySites.com has been approved and made available in the FFS Directory. "
August 2002 Winner of Golden Web Awards
Finally, Joe Online nailed a web award! Joe Online won August 2002 web award, making this Joe Online's very first website award. Every month, the institute of webmaster, select a site for the monthly winner, for August, Joe Online was their pick! Hooray for Joe Online!