" The Kelly gang have had more books written about them, then any other Australian icon. More books written about them than any other Bushrangers, more than any Prime Minister and even more written about them, than Australia itself "

But, which book do I choose? which is best? Which is most accurate? Joe Online now, gives you the helping hand! Every book below has been cut out into sections, Non-Fiction and Fiction.
Also, as a guide, we have placed a rating, of a possible five Joe helmet's, if the book receives five Joe Helmet's, it's gospel, if it receives one helmet, it's more than likely a shocker! Enjoy.
NON-FICTION II FICTION


WHISTLE MAN BRIAN RIDDEN
This book is absouletly fantastic! Even knowing that it's fiction, you may be under the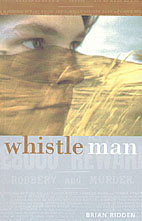 imprsseion ' Oh-No, not more of Carey's crap ' But wait! you are running a mile away from a fantastic, well written and most of all correct fictional book on the Kelly gang.
The main character is a young orphan named Garrett, and he meet's Ned and Joe, in Beechworth he was 15.
As the blurb says:
" Ned Kelly rode into Beechworth, one, cold clear Saturday and changed my life, I was 15 then "
Soon, Garrett finds himeself one of the most active Kelly sympathisers, and is with the gang right up until the bitter end at Glenrowan. In all seriousness this book is a ripper buy it!.....

THE TRUE HISTORY OF THE KELLY GANG PETER CAREY
Roger that! incoming criticism! I hate to flog the dead horse, but personally I h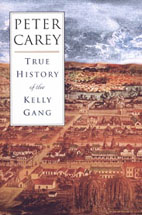 ate this book, it's is terrible. For one aspect, is the title, The TRUE History, come on! when it's nothing but a load of FICTION.
Secondley, Carey claims that he got his insperation, from Joe and Ned's Jerilderie Letter, can I ask one question? In the name of god, where in Joe and Ned's writing does it say that:
1/ Dan and Steve were homosexual with each other, and wore womens clothes.
2/ Also, Ned's father was a cross dresser? Where in the Jerilderie letter do you get a glimpse of these events?
I wounld't use this book, well, basically for anything. Enough said!.....

NON-FICTION II FICTION