" The Kelly gang have had more books written about them, then any other Australian icon. More books written about them than any other Bushrangers, more than any Prime Minister and even more written about them, than Australia itself "

But, which book do I choose? which is best? Which is most accurate? Joe Online now, gives you the helping hand! Every book below has been cut out into sections, Non-Fiction and Fiction.
Also, as a guide, we have placed a rating, of a possible five Joe helmet's, if the book receives five Joe Helmet's, it's gospel, if it receives one helmet, it's more than likely a shocker! Enjoy.
NON-FICTION II FICTION
THE INNER HISTORY OF THE KELLY GANG J.J KENEALLY
This book is the original of them all! It was written all the way back in 1929, and has sold in excess, even though the mistakes in the book can be excused due to it's age. There has been many different publication covers, including one very eccentric cover, with a farmer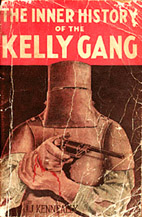 on the cover, personally I don't know why he is there, but I am sure it has some reason.
All summed up, for it's age the book is quite good, interviews, are many, and are quite good. The book deserves a good rating because J.J Keneally put in an excellent effort, to make his dream book happen!
THE KELLY GANG NANCY KEESING
Well, well well, what do they have to say for themselves, this book is an absolute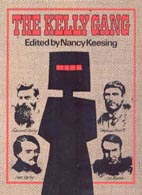 disgrace! All the content in this book has been reproduced from original police records! I can't say anymore don't but it.......

STAND AND DELIVER: 100 AUSTRALIAN BUSHRANGERS ALLAN M NIXON
This book is excellent! It covers 100 Australian bushrangers from 1799-1901, in
this it has a huge page on Joe, which I, personally use for reference to Joe's prison record; It is the best an most clearest scan I have ever seen!
It also includes Aaron Sherritt, Wild Wright and Steve Hart just to name a few. Just get out there and buy this fantastic book!

KELLY COUNTRY BRIAN CARROLL AND JACK MONTGOMERY
This book is another great one! it gives a drawing insight which is new and fresh!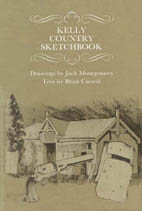 It includes Joe's wonderful and most beautiful spot in the whole world, the infamous Woolshed Valley, which Joe loved so much.
Also included, is Glenrowan, Beechworth and every where in between, this book is also a must get on your Joe list!....
BOOK OF KELI
H.M.HALL
Okay, I know what you must be thinking! The Book of Keli is fiction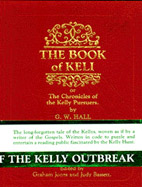 , so, what's it doing in the Non-Fiction section? Okay firstly, I thought this book, too old to be placed in the Fiction section.
So, I decided to index it in the Non-Fiction to add some spark. This book, would have been read by Joe, and the gang probably got a laugh out of it. It is a funny, and characteristic book, but in all, is an enjoyable little read moving away from " The friendship that destroyed Ned Kelly " and is a different insight, worth a read for the six dollars I paid........
NON-FICTION II FICTION